Matt and I are constantly working on minimizing, but we still bring things in our home. It's like we are trying to find the perfect balance of what we need. I don't mind it. It's kind of like rearranging or baby proofing our home. Sometimes things need to change and that's okay.
I made a toy library for our home a few weeks ago. I love it. Madeleine checks out a box in her closet and then when she cleans it up she can pull out another one. It has kept toys off the floor and pieces aren't getting lost either. While I was going through all of our toys, I realized we had a few gaps. We needed more blocks (we still do), and a few more balls.
I ended up ordering these
blocks
.
The blocks are beautiful and really easy to stack. Madeleine likes looking through them. The wood part is really thick too so she can even stack the circles by herself! We push her little table by the window so the rainbow colors flood across the room. It's magical and her and Baby X really enjoy it. Madeleine likes holding the circle ones up to Baby X's eyes and he will start smiling. It's really cute.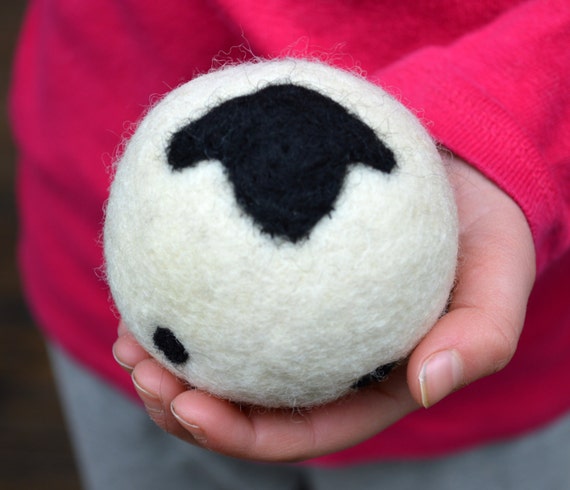 I was surprised how much both of them liked this ball too. I bought it because I thought it was cute and I rationalized it by thinking that a Baby X might like the different texture from our other balls. What I wasn't expecting was how much Madeleine loves it. It's small enough that she can easily pick it up and throw it. It doesn't hurt at all if she hits us accidentally with it, and it bounces pretty well. I think I'm going to try to make another like it for her for Christmas. In my head, I have this vision of a bowl of cute little sheep balls sitting on her table. I don't think it will happen, but the vision is cute.
Another toy I bought a few months back was this cute little sloth from
bijou kitty
.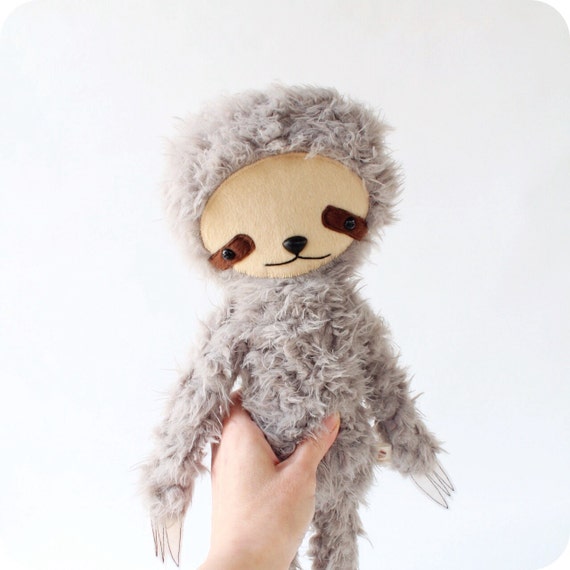 It's made from minky and I was hoping that Madeleine would latch onto it so that I could take it instead of her blankets every where. It didn't quite work out that way. She saw this as Baby X's toy for the first few months we had it. Just now is she starting to warm up to this little sloth. The maker actually makes them in different sizes. I custom ordered one that was a bit smaller and cheaper. :) It's a beautiful little toy though, and all of Madeleine's little friends love cuddling and playing with it.
And a few things for me...
A little over a month ago I got these beautiful olive wood utensils off etsy.
Matt refuses to use them, but I do daily and absolutely adore them.
I also got some fabric for Madeleine's quilt I'm making off etsy. Usually I wouldn't include this, but I found that charm packs are cheaper on etsy than almost anywhere else. Also I don't have to take two babies to the quilting store. I did that once and we'll just say they're probably still trying to get the thread sorted after Madeleine played with it. (They were really nice though.)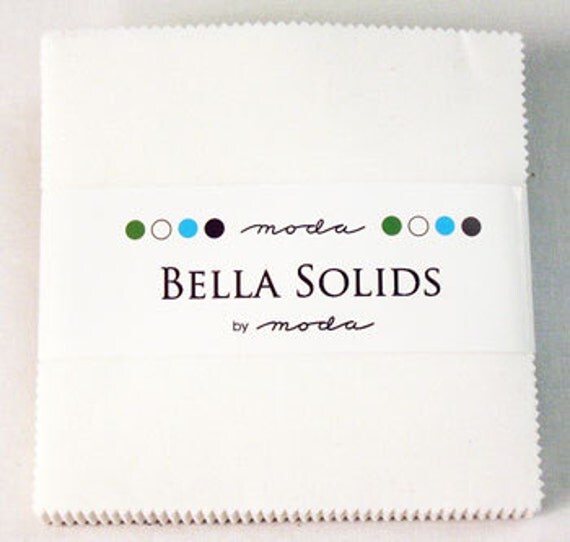 I got 4 packs of these for less than $7 each. I was so excited to already have all the white squares cut.
I also got these colored charm packs to go with the fat quarters I already collected.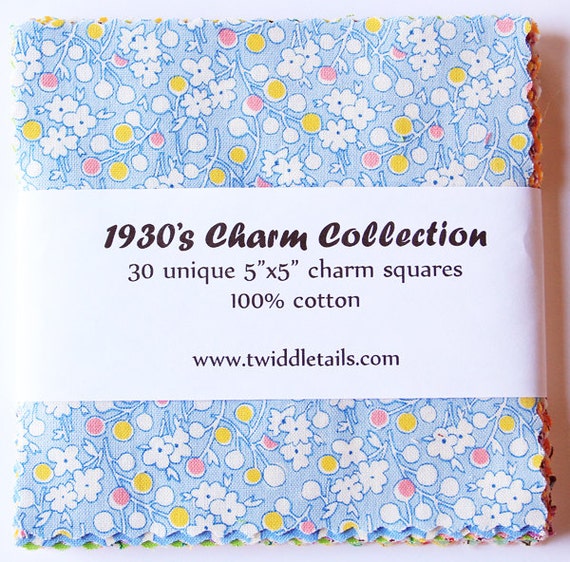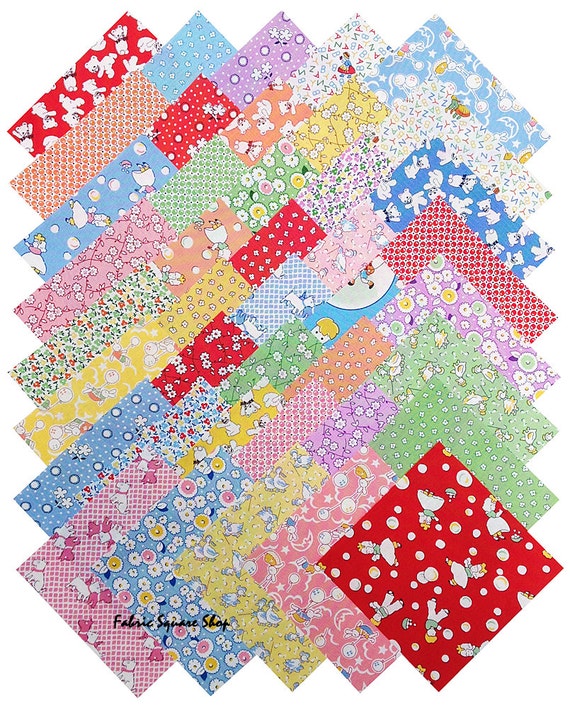 Again, they were cheaper than the quilting store here, and etsy has more of an variety. I'm a big fan now of quilting supplies of etsy.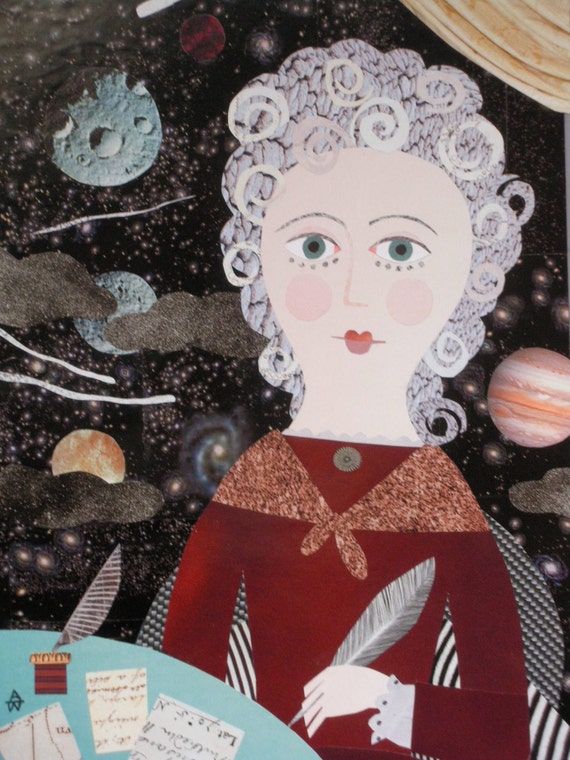 Right now she's hanging in our hallway and I couldn't be more in love with her. In the long run, we're planning on moving her to Madeleine's room. I love that she's based on a real person, and the fact that she was a short, cranky scientist just makes me like her even more. You can read more about her
here if you'd like
. Even though I don't care at all if Madeleine becomes a scientist, I hope Miss Caroline inspires Madeleine and me in some way.
So those are my recent buys. What do you like to buy off of etsy?